I was six years old when I started riding motorcycles. I had a little Honda 50cc dirt bike on which I spent hours riding every summer day on our farm. Within a couple of years I graduated from a fat-tired mini-bike to a real "dirt bike" - A Yamaha MX75 and again I spent hours and hours riding that bike.

On and on the progression went, from 75cc to 125cc to 175cc dirt bike. Each one bigger and faster and more powerful. I never rode competitively although I very much wanted to and I had "motocross tracks" laid out in various
areas of the farm as well as ensilage pits I would ride through to provide huge ramps for jumping.

Freedom, for me, is a motorcycle. No responsibilities, no plans or schedules. Just jump on the bike and ride.

One of the things I promised Tiff was that I would take her for a ride on her visit. My friend PKQ has a Honda Shadow 1100 that doesn't get much use and PKQ considers it a favor if I take it out every once in a while and give it a workout.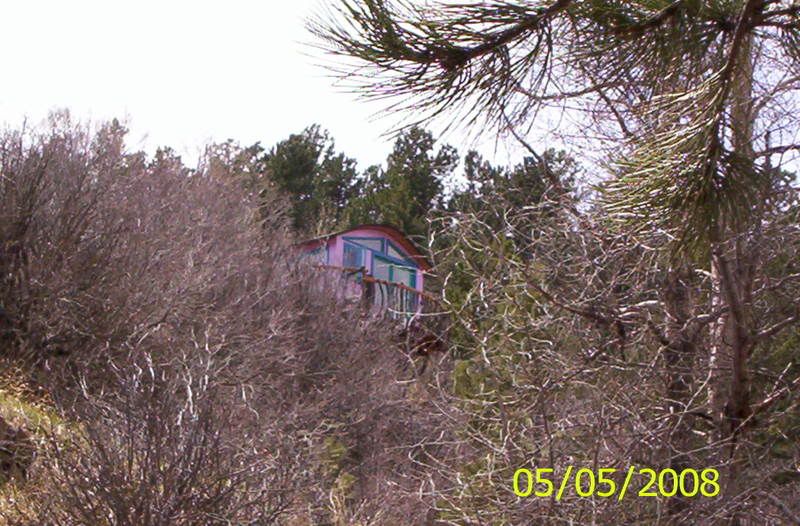 On Monday we both needed a day off the bicycles and the weather was warm and beautiful so Tiff suggested we take the motorcycle out. We rode to Boulder and then up into the hills, exploring roads we'd ridden on the bicycles or driven in the car. The plan was to wind up in Jamestown and have a snack at the cafe but they were closed in the early afternoon so we wandered around a little park next to a stream and watched the bicyclists fill up their water bottles from the water jugs the cafe puts out front.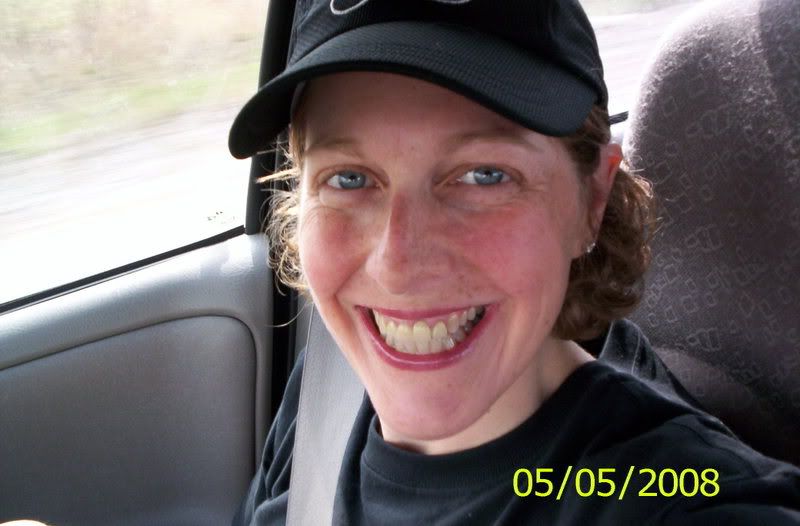 Jamestown is just a little hippie community up in the hills. Total population probably less than 100. It is a very common sight to see houses with rather interesting paint schemes.

Later, running errands, Tiff wouldn't be caught dead with "helmet-hair" so she employed her new Coolmax Performance Bicycles hat to remedy the problem. Wish I looked that good in a hat :).